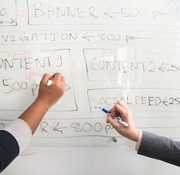 Enterprise Workflow Automation
Customised open-source BPM system, ProcessMaker to meet enterprise cloud security guidelines, brand guidelines and UX requirements, resulting in faster automation of various business processes and significant cost savings.
The customer is one of the largest mobile service provider operating in the country. It provides high-quality modern services to consistently create better value for its customers and partners. The company operates the widest 4G network in the country fulfilling the national need of high-speed mobile broadband and creating new opportunities for the country towards a brighter digital future.
HTML5, CSS, JavaScript, PHP, ProcessMaker, MySQL
Challenge
Our customers encountered challenges in their software development and deployment processes that were impeding their ability to attain efficiency and reliability.
The absence of a versioning and rollback process not only slowed down the development but also raised the risk of introducing bugs and errors into production environments. Additionally the lack of a notification system for deployment pipeline status created a communication gap between the development, testing and operations teams. Moreover our customers faced difficulties in monitoring the performance of EC2 instances leading to downtimes, performance bottlenecks and increased operational overhead due to manual management.
Solution
We proposed to utilize one of the most popular open-source low-code BPM engines, Processmaker and make required customization to tailor-fit the enterprise requirements. It made perfect sense from the cost and customization flexibility perspective. Within a few months, we made customizations for better user experience, branding guidelines, and enterprise security compliance. After that, 10+ business processes in the Finance, HR and IT department were implemented. There are dozens of processes in the pipeline for implementation. The solution resulted in significant cost savings and accelerated digital transformation in some of the key process areas in the organization.